4 beautiful view cafe, delicious food and the center of Saigon for "lazy team away"
4 beautiful view cafe, delicious food and the center of Saigon for "lazy team away"
With this little list, you do not have to worry about going away but still get to the most beautiful restaurants, the best food and drink is impeccable. At weekends, everyone just wants to calmly take a cup of coffee, eat some slices of cake or visit a restaurant to eat full stomach and then return. However, the roadside nightmare seems never to end. Especially in the hot days of Saigon, it is true that they are more afraid to drive out of the suburban sprawl. But no matter, even if you have "Lazy" children and hate to go away, in the heart of Saigon there are countless fine restaurants, beautiful view with food and drink. OK. Check the list below to find your stop!

1. Thinker & Dreamer
Address: Floor 4, 42 Nguyen Hue, Ben Nghe Ward, District 1. Price: 50k – 100k Opening hours: 7am – 10pm Speaking of "concept café" – where just stepping into the feel of a completely different atmosphere than the other, just started appearing about 2 years ago. And one of the most famous names is Thinker & Dreamer. After more than 2 years of establishment, Thinker & Dreamer has become one of the most popular minimalist style in SG. The property has many advantages: location in the center, reasonable price, eye-catching decor. It can be said from Thinker & Dreamer that many more similar models have been developed and flourished. Although located in the Nguyen Hue walking street – where people always busy passersby but Thinker & Dreamer has a very strange atmosphere. Everything here is quiet, quiet. True to the name, entering here really just want to sit thinking, dreaming for the whole day.
Not only is a nice cafe, Thinker & Dreamer also know how to please. Here they are friends. There are beautiful days, the owner Thien Minh decided to give flowers to women to visit the shop. On another day, he himself hand mix and serve each delicious coffee, hot to each other one. Saigon people who have never visited Thinker & Dreamer is a big mistake!

2. Maison Marou Saigon
Address: 167-169 Calmette, Nguyen Thai Binh, District 1 Opening hours: 9am – 10pm Price: – Beverages: 60 – 100k – Cake: 60 – 120k – Chocolate Games 200 – 300k / box For many years, Marou has been known as the "made in Vietnam" chocolate brand which is considered as the world's top culinary. Besides the delicious chocolate, Marou also has a brand of shops called the famous Maison Marou. Up to now, Maison Marou has rained in two big cities of Ho Chi Minh City and Hanoi. In Saigon, Maison Marou is visited by many people and always in the state of the nuisance. From the outside, the first thing you see is not the serving table or tables and chairs that will normally be a huge machine running "swinging" and constantly "devouring" cacao beans. . And that is nothing other than the cacao roasting machine, one of the first steps to make chocolate "divine".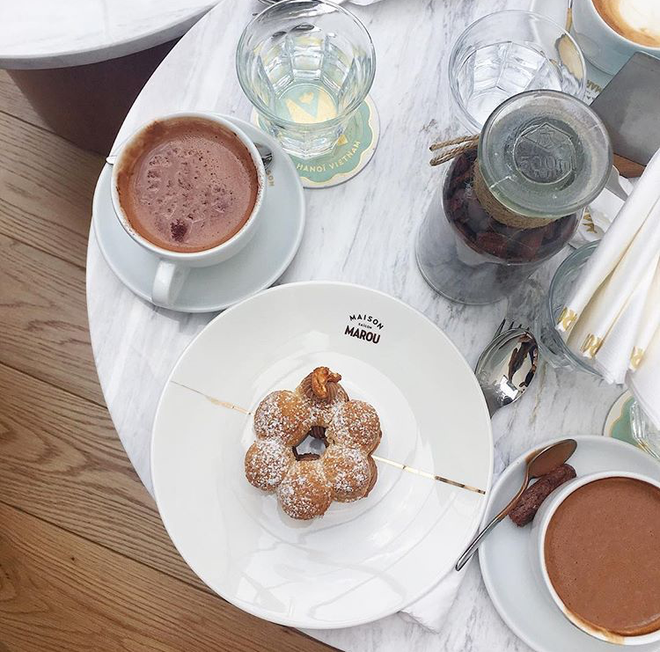 Then you have to step deeper than you can reach the counter, while the coffee area is in the same headline, but it is the best location for you to be able to see the whole of each. The stage of the Chocolate Factory is unique. Next to pure chocolate, do not miss other baked goods, such as chill cinnamon, chocolate bread, éclair, Le Opera, tarte au chocolate, tart au fruits, Paris – Saigon. …

3. PAUL
Address: L3-21, Saigon Center / Takashimaya Opening hours: 10am – 9pm Price: 50,000 – 250,000 It is a tea shop in the form of a shabby, so it is located in an expensive commercial center and has a direct view of the center of District 1 so it is no wonder PAUL is popular with many celebrities. Often people will come here to talk, work or simply find a quiet corner in the heart of the city. This is a well-known brand of French-style french tea and has covered dozens of different cities and towns around the world. The most fascinating is the cake is made elaborately & beautifully.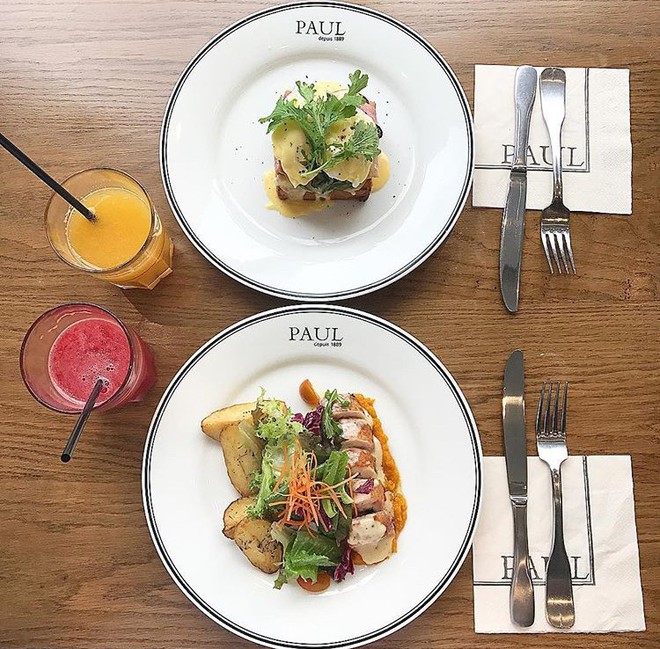 From lemon tart with bitter taste and bitter taste of lemon peel, tart berries with sweet creamy fatty cream or smooth chocolate cake, so subtle that you can count on your face. Call a set of peppermint tea or chrysanthemum tea to sip it is too full for a spring day! Prices range from 50k to 250k. Be sure to prepare well before you come here because you probably will not be forced See more: