A good restaurant in Bangkok to eat before going into battle Songkran waterfall
A good restaurant in Bangkok to eat before going into battle Songkran waterfall
Not only beautiful, this series also serves many attractive dishes. You can come here to eat before going out to play Songkran or even if you are tired of splashing water well!
So the first day of Thailand's Songkran falls has officially started. Surfing newsfeed from Facebook to Instagram, where everywhere she saw her relatives hand over five guns, face determination and burning desire to "battle". Weather, although a bit hot, but still can not reduce the fitness of young people. Generally fun is not possible!
However, our grandparents had the phrase "real new realism". So have fun and enthusiasm to some do not forget to care for your belly. If you want to have fun, you must be satisfied!
See more:
Here are 3 new trendy restaurants in Bangkok. Not only beautiful, this series also serves many attractive dishes. You can come here to eat before going out to play Songkran or even if you are tired of splashing water well! Save it to me tomorrow!
Love Me Tender a la Plancha
Address: 163/1 Sukhumvit Soi 39, Bangkok.
Price: 100-800 baht / item (range 73k-580k)
Opening hours: 9 AM-9PM
Love Me Tender is a restaurant in the style of Europe – America is popular with young Thai people. If you love ancient restaurants on film then ensure that when you come here, you will "fall in love" space Love Me Tender. The whole restaurant is located in a large campus with both front yard and back yard are airy, green. Inside the bistro is a bistro – gentle, warm but still ensure privacy and experience for customers.
In the menu with over 50 dishes of Love Me Tender, dishes from France such as "Tarte à la Ratatouille", "Lobster Bisque" or "Bouillabaisse with Rouille" … are highly appreciated. Besides, the steaks of the restaurant are equally popular. Because of the premium segment, the price of this place is quite high. Prepare to cover carefully to avoid shock when you see the bill!
Wallflowers Upstairs
Address: 31-33 Soi Nana Khwaeng Pom Prap, Khet Pom Prap Sattru Phai, Bangkok.
Price: 300-500 baht / item (range 220-365k)
Opening hours: 6PM – 12AM
Wallflowers Upstairs (W.U) is a new restaurant opened in the old quarter of Bangkok. The entire space of the restaurant is located on a large terrace with green trees covering all four surfaces, so around are dozens of ancient houses with unique architecture that makes WU have more "expensive" view than any. any place.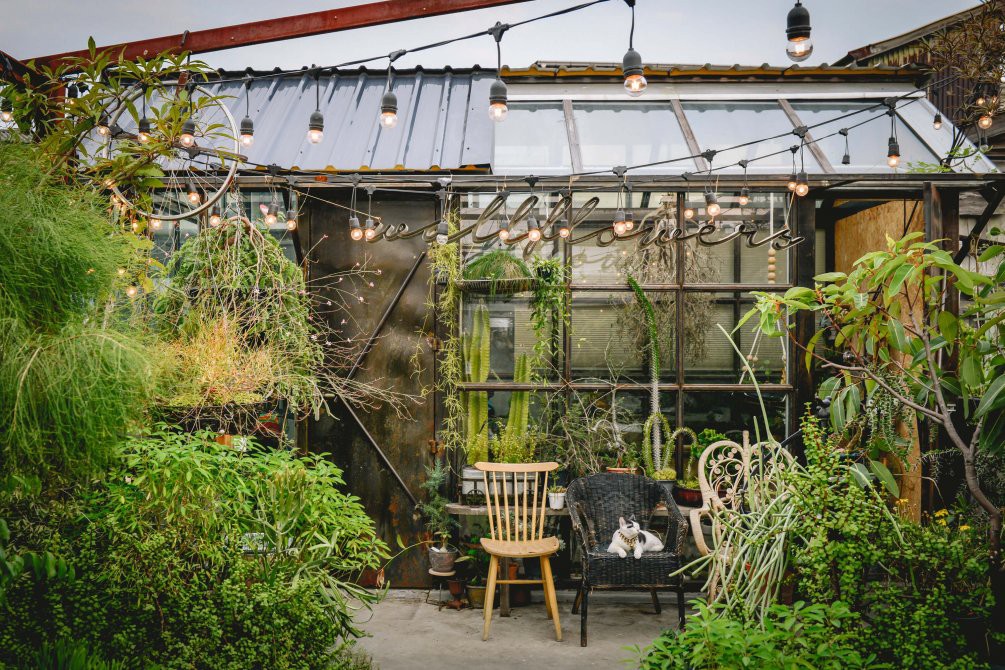 Coming to this place, you can try dishes of the most special dishes from many different cultures. From expensive Kobe beef to Japanese sushi, Latin-style rice, pastries from Italy, or even cocktails that make up the Hawaiian waters. Hang on, to Wallflowers Upstairs, you get a ticket to go around the world. There are also opportunities to get acquainted with a lot of international friends too!
Day & Night
Address: 83/25 Liang Mueng Rd, Surat Thani 84000, Bangkok.
Price: 300-3800 baht / dish (range 220-2,700k)
Opening hours: 9 AM-11PM
Day & Night is a restaurant that combines cultural space and art. So when you come here to eat, in addition to being full stomach, you will also be filled with eyes by a series of ornamental fancy right here. The spirit of Day & Night appears in each of the smallest items of the shop.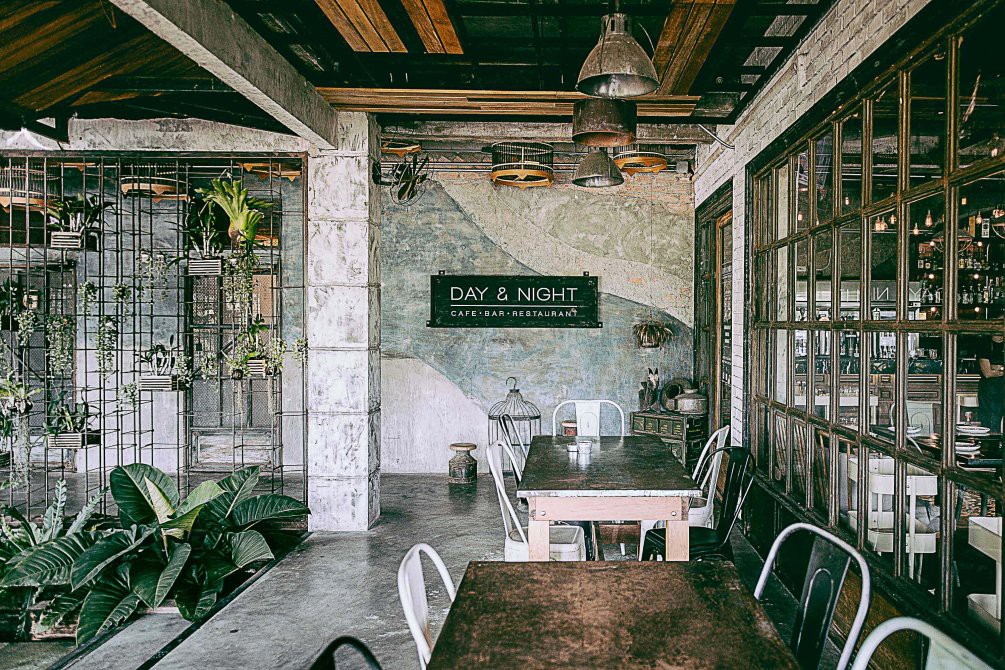 The menu is quite diverse, serving from Thai dishes to European and American dishes. Because there are so many options should advice sincerely that you should consult at home some dishes to help to be embarrassed, confused as to come here. The culinary highlight of Day & Night is the Wagyu Wagyu from Australia. You will pay up to 3,800 baht (equivalent to 2.7 million) to be a VIP member here! But still the old saying, what's your money?