Last weekend, go hiding in these very beautiful HomeStay offline
Last weekend, go hiding in these very beautiful HomeStay offline
No need to be distant, no need for monumental, no need to shackle, weekend escape just a little peace, a little green trees to give the mind and soul to rest, that is enough!
If you've been through a lot of hard work and relationships, suffocated by the dusty, dusty atmosphere of the city, it's probably your biggest dream. have a couple of days holiday to go somewhere. There is no need to be distant, no need to be monumental, do not need to shove, just a little peace, a little green trees to give the mind and soul to rest, that is enough!
See more:
If your request just stops there, so please introduce you to this 3 homestay. Ask someone or not alone, step on the journey "to hide".
1. The House of the Forests U Lesa
Address: Lam Truong Hamlet, Minh Phu Commune, Soc Son District
Price: 1200k – 1500k / room / night
U Lesa is a perfect place for those who are tired of the bustle and bustle of the city but not enough time to go far.
The Forest House is a complex of houses built in different styles with unique names such as Timber House, White House, Iron House, Brick House or Hobbit House. In it, Timber Forest House is the first house of the complex, looking like a small corner of the tree with many transparent glass doors that make you feel like you are in the middle of nature.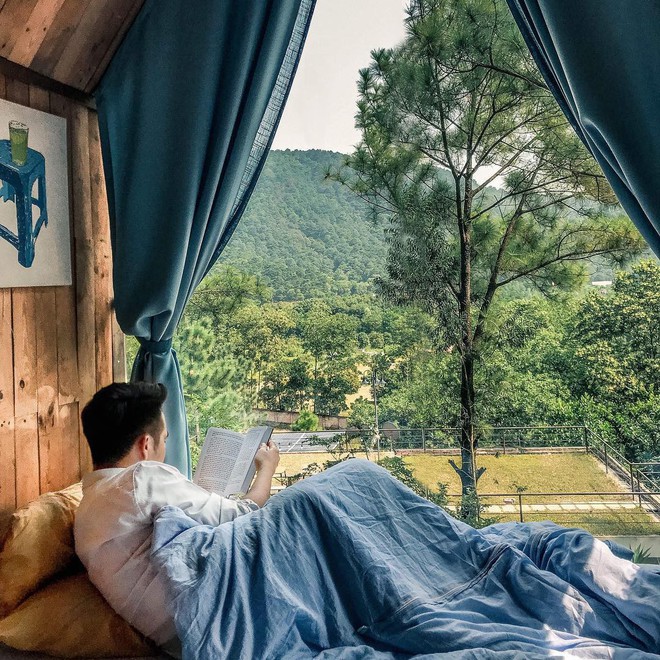 If the Timber Garden is made of wood, the White House is a small brick villa with a white tinge added to the dazzling blue leafy trees. Besides, you can not miss the most unique house in U Lesa, which is the Hobbit House – Hobbit's House. As its name implies, Hobbit's House is a remake of the famous house that appeared in The Lord of the Rings. Small house was built underground underground, so warm, cool. With a rustic style that is familiar, guests at Hobbit's House will feel like they have not been penetrated into the Wonderland.
With all its originality and novelty, the Forest House U Lesa will be a place to put right on your homestay list to check in in the near future!
2. Dao Anh Khanh Tree House
Address: Lane 462 Ngoc Thuy, Ngoc Thuy, Long Bien
Price: 1000k – 1700k / room / night
Dao Anh Khanh Tree House was built and run by a painter so do not be surprised that every corner of this space is like a work of art. From the arrangement of the layout of the room, the way of decor to the mix of natural architecture mixed with artificial architecture, the Tree House is a beautiful art and a bit … wild.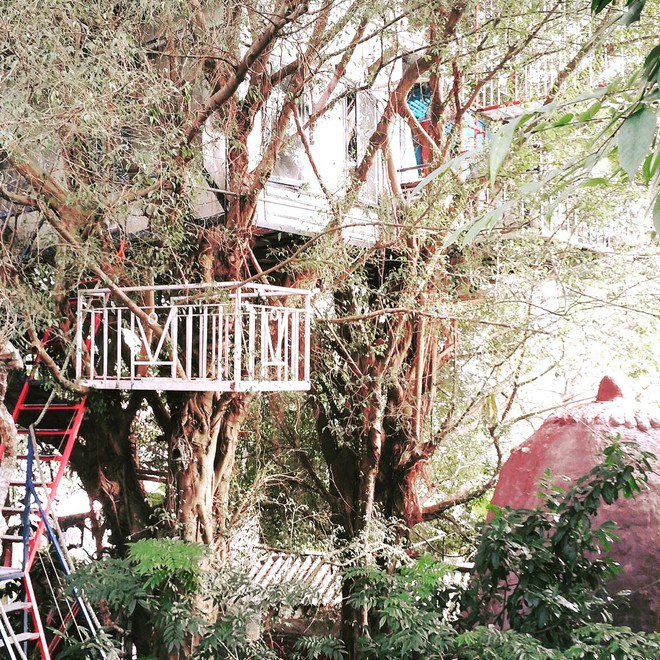 The rooms are not too large, but the cultural elements combined culture as well as convenience and comfort for customers come here are top priority. There is an impressive thing that you will easily recognize as soon as you enter the space of the Tree House that is the number of tiny xiuu home built on the oak tree firmly. The feeling of being in a state of dangling between green canopy, watching everything from above makes your soul as washed and have new sources of energy to continue fighting.
In addition to tree houses, Tree House also scored by extensive garden area, green trees, flowers everywhere. Sad to sit on the benches are placed in the reading yard or invite them to "smash" with outdoor BBQ party, listen to it was crazy legs right?
3. Lancan Homestay
Address: 34 Hoang Cau, Cho Dua, Dong Da
Price: 650k – 900k
Also tree, also very friendly with nature, just Lancan is located in the downtown area so the homestay is somewhat less "luxuriant" than the two friends above. But when you just want to find a place to hide yourself, Lancan is a simple choice but can not be perfect!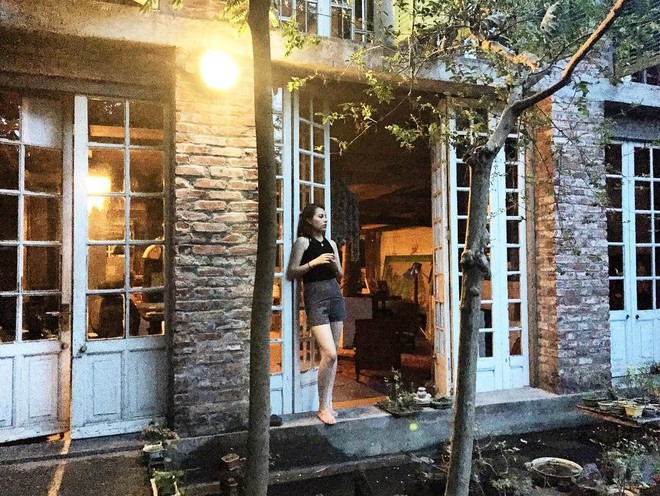 If you do not set foot here, you can hardly believe the busy streets and bustling city has a quiet space and so green. The Lancan occupies an ancient French mansion with many parapets, which make up the homestay's name. Along the corridors are small pots and tiny flower pots hanging down the stairs.
Lancan has 3 rooms. The exterior of the Lancan is not so prominent, but the interior rooms are decorated quite interesting with Scandinavian and Bohochic styles. The texture and greenery all around will definitely give you a great sense of relaxation.