Lose yourself in front of these smooth souffle pancakes
Lose yourself in front of these smooth souffle pancakes
These colorful souffle pancakes will be the gift that the cafe in Taipei welcomes you.
Souffle and pancake are all too familiar, but have you tried combining these two flavors? If you miss the delicious souffle pie and still can not ignore the fragrant pancake, then hesitate not try a Souffle Pancake. The perfect combination between these two flavors will bring you an exciting culinary experience when you come to Taiwan.
See more:
When you arrive in Taipei, give yourself a chance to explore the Souffle Pancake at Autumn Souffle Cafe. Here, you will be able to see the chef baking each soft cake looks extremely stimulating. On a long and large pan, each dough is thickened and poured for continuous baking. At first glance, you will probably think that the cake can be as light as cotton.
It is not hard to make a smooth, soft texture. Ingredients include flour, baking powder, milk, eggs, powdered sugar, milk cream … but important thanks to the accuracy in the cotton swab. To be evenly and technically the cake is grilled when baking new foam.
Just bake for 5 – 10 minutes is the dish will ripen two-sided gold and the finished product is a light Souffle Pancake with extremely soft bread. Of course, it is not possible to ignore the distinctive attractive scent. However, dessert has not really made an impression without the flavors to eat together.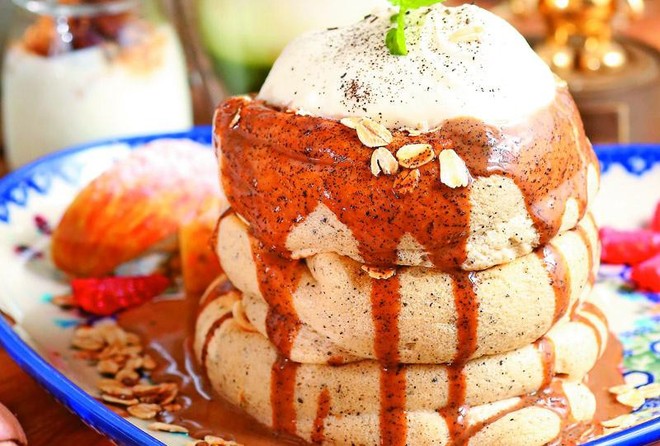 This bakery has refreshed the Souffle Pancake by adding a variety of topping comes from salty to sweet. For those who love sweet will be the delicious fruit flavors such as strawberry, mango, banana … Fresh crunch of strawberry, sweet from banana or mango fragrant will make the new food more fresh.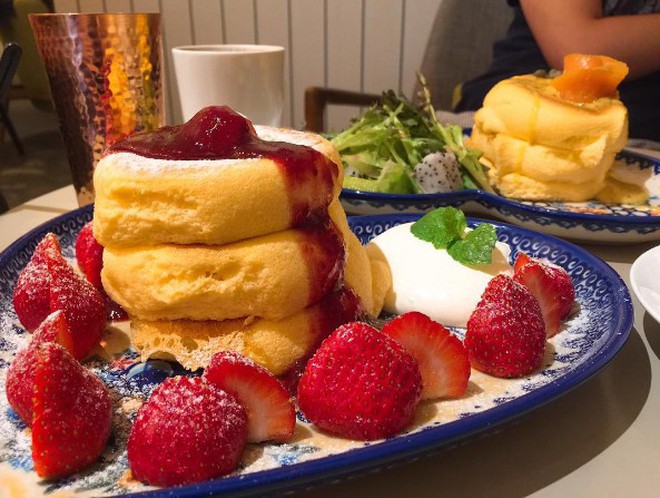 In addition to that, a cool ice cream is just right for you to wait for the melted, fruit sauce to add color … all created a piece of cake not only pretty but full of flavor.
As for salty style, eggs, salad, vegetables … will be the items are added to the menu. But they will be more suitable when you enjoy in the morning as a New Year's breakfast. Fatty eggs with crispy crispy salad will blend the fatty aroma of bread.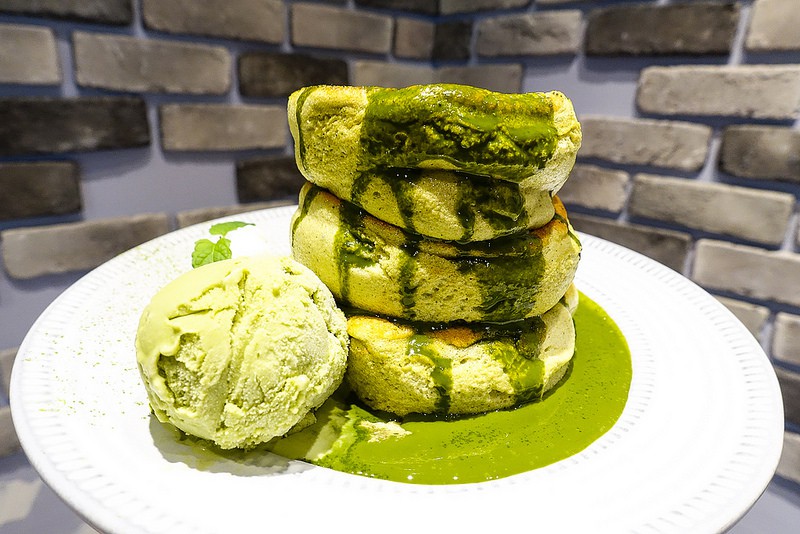 Just touch the cake, you will be very excited when the soft sponge bouncing bouncing extremely lovely. Then when they touch the lips, they melt right away, spreading over the mouth of a sweet aroma difficult to resist. And if you are a fan of sweet, surely the flavor of the Souffle Pancake here will make you remember forever.