Visit Korea to visit this sheep farm to take photos
Visit Korea to visit this sheep farm to take photos
U23 Vietnam's captain also cleverly choose where to lead rumored girlfriend to go gauze! Daegwallyeong sheep romance like this movie that! Referring to the national squad "U23 Vietnam crush" without mentioning the captain Xuan Truong is a failure. The captain with hugs, bright smile and many warm gestures made many girls mad. Recently, netizens are guessing young Xuan Truong has a girlfriend, but this does not make the captain of the captain HIP is reduced at all.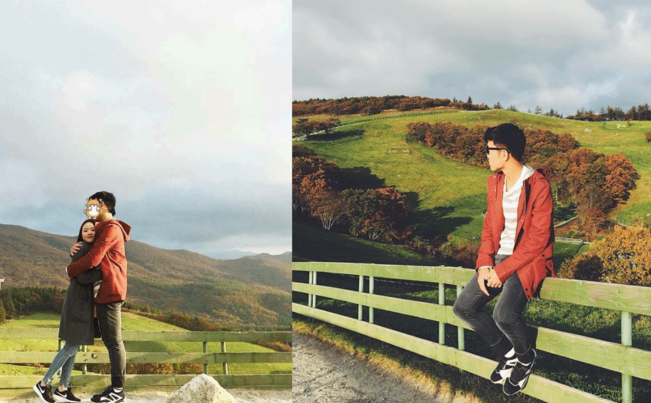 Xuan Truong was dating a girlfriend at Daegwallyeong sheep farm Through the rare images of Xuan Truong with rumored girlfriends, netizens were given a chance to massage because the guy turned out to be romantic and delicate as well! Lead the girlfriend to dating at the most beautiful sheep farm in Gangwon, South Korea is Daegwallyeong's Sheep Farm, this guy is really "not the right type".
Sheep farm peace It is reported that in 1988, the owner of this place, Jeon Yeong Dae, decided to build a tourist farm after the idea was considered crazy. As expected, after Jeon Yeong Dae's hand made fences, breeding facilities, and raising sheep, everything started to take shape, and Daegwallyeong became famous. It is not easy to get to Deagwwallyeong by public transportation but it is not too difficult when it is just 3 hours drive from Seoul. From the East Seoul Bus Station near Gangbyeon Station (on subway line 2) take the bus to Hoenggye. From Hoenggye you take a taxi to the Daegwallyeong Yangtte Mokjang sheep farm because there is no bus. The ticket fee is about 4000 won (about 80,000 dong).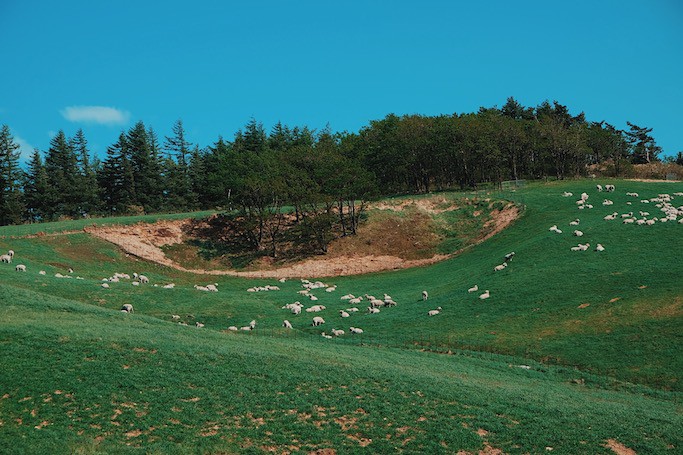 Blue eyes! Deagwwallyeong sheep farm is 195km2 with long green hills, where you can feed the sheep and play with them. The sheep are very friendly. It takes about 40 minutes to walk around the farm on a 1.2 km long road for visitors. Go to the Deagwwallyeong sheep farm in the fall, you will be watching the majestic red hills of the same message. In the month of May 3-5, if you go to the sheep farm, you also see the sheep were shaved. There is a separate area for lambs to eat, after which the ticket will be exchanged for a small basket of food so you can feed the sheep and play with them before returning.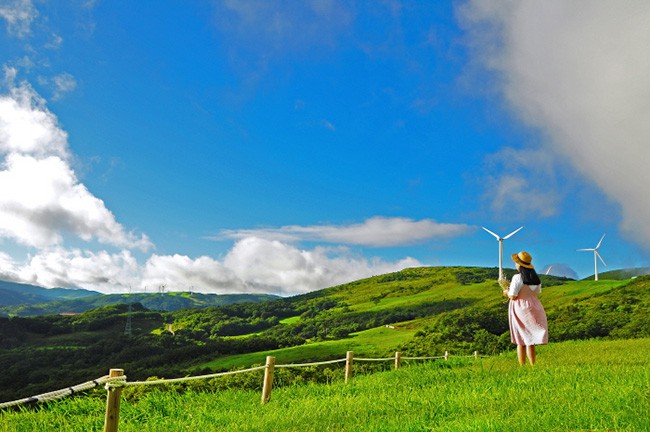 Sheep farm in summer … … and winter See mores:
On the farm there are many stops, so you can bring snacks to add energy to the trip. On weekends, families in Korea and tourists often visit Daegwallyeong, a place to relieve stress after a tiring day, to record some of the pictures in a beautiful scene.